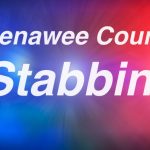 by, WLEN News Staff
Published 1-24-18
Updated 1-24-18
Crime Stoppers of Lenawee is asking for the public's help for information on a road rage incident that resulted in a stabbing on Rouget Road, near Palmyra Highway, in Palmyra Township.
On January 15th at approximately 5:30am, the victim was traveling west bound on Rouget Road, near the Post Office. The victim's pickup truck was kicked by a person on the side of the road. The driver of the pickup stopped and asked the suspect why he damaged his truck and an altercation took place. This resulted in the suspect who kicked the truck stabbing the pickup driver in the stomach area. The victim received non-life-threatening injuries and was treated at an area hospital and released.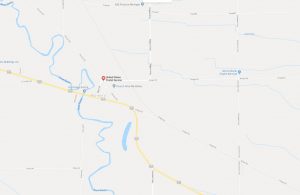 (Estimated location of alleged stabbing incident)
The suspect was driving a dark colored Toyota Camry or Corolla. The suspect is described as a white male, standing approximately 5'10, and weighing an estimated 200 pounds. At the time of the incident he was wearing eyeglasses and dark clothing.
Anyone with information regarding this individual and or incident is encouraged to contact Crime Stoppers of Lenawee. Crime Stoppers can be reached 517-266-6161 or 877-276-8477. You can also text your tip to 274637, just be sure to start your tip with LENAWEE. You can leave your tip anonymously.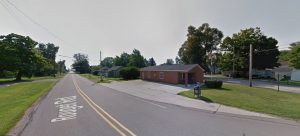 (Estimated location of alleged stabbing incident)
Crime Stoppers is an organization made up of police, media and community members. Any tips that lead to the arrest of the responsible person or persons will earn the tipster a cash reward. We will protect your identity. Help us to stop crime in Lenawee County.
Images in this news story are courtesy of WLEN News Staff, Google Maps and Crime Stoppers of Lenawee. Tune into our newscasts day and night for this and many other local and state news stories.
#wlenradio #wlennews #lenaweenews