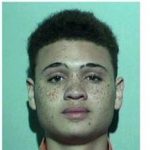 by, WLEN News Staff
Published 1/12/18
A Toledo man who shot a Fulton County Sheriff's deputy will spend just shy of three decades in prison after being sentenced. Jeshua Gilmore was sentenced to 29 years in prison yesterday.
18-year-old Gilmore, opened fire on Deputy Jeremy Simon during a traffic stop in late July. Authorities worked across Northwest Ohio and Southeast Michigan to find Gilmore after he shot Simon twice in the armpit area.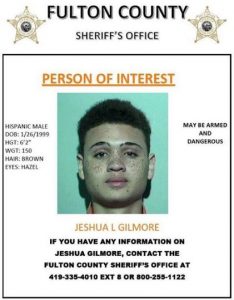 (Original wanted flyer, WLEN File photo)
Gilmore stole a vehicle from a business and attempted to get away but was later located at a Toledo residence. Deputy Simon was back on the job a month after being shot.
Photos included in this article are WLEN News file photos. Tune into our local and state newscasts to hear this and many more local and state news stories.