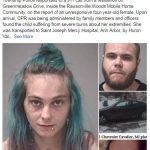 by, WLEN News Staff
Published 1/9/18
UPDATE HERE
US Marshals have captured a Sumpter Township couple wanted in the death of a 4-year-old girl. On New Year's Day, four-year-old Gabby Barrett was found hanging onto life at her Rawsonville Woods mobile home- just 10 miles from the center of Milan.
She was pronounced dead shortly after arriving to a hospital. Her death has been ruled a homicide by investigators, with evidence of multiple traumatic injuries, including burns all over her extremities.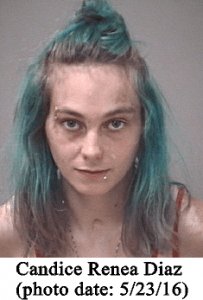 The prime suspects are Gabby's mother, 24-year-old Candice Diaz and her boyfriend, 28-year-old Brad Fields. The two are facing charges on four counts, including murder, torture and child abuse. Sumpter Township Police have reported that they were arrested today in Lake Park, Georgia on I-75 and were taken to the Lourdes County Jail. They were taken into custody by the U.S. Marshals Service out of Macon, Georgia, working in conjunction with the Lowndes County Sheriff Department.